February 24 – March 16, 2018
an evening bird walks
We apologise, but due to Arctic cold weather influencing Slovakia these days, we are unfortunately forced to cancel our Sunday's and Monday's (Feb. 25. – 28. and March 1.- 3 ) owl observation, since their activity is now much lower. Owl observations will continue according to change in weather conditions, so keep in touch. We'll inform you in advance.
In Monday Feb. 26. observate will be, but in Rusovce.
Do you want to know what can you hear in the forests around Bratislava, Trnava and Martin at night? Which species of owls do live here and what do their calls mean? Come with us and find out!
Choose the date of observation according to the time and location that suits you best. You can sign up now, but the exact place and time of the meeting will be clear for a few days, as we do a field survey and look for suitable locations.
Date

Target group

Place

Maximum number of participants

Number of vacancies

Terrain

Probability of
successful observation

Saturday,
February 24
families with children
Železná studnička

35

0

1

90%

Sunday, February 25

everybody
Dúbravka

35

34

2,5

80%

Monday, February 26

everybody
Rusovce

35

19

2 - 2,5

85%

Tuesday,
February 27

everybody
Devínska Nová Ves

15

15

3

10%

Wednesday,
February 28

everybody
Bratislava2

35

31

1,5 - 2

10%

Thursday,
March 1

everybody
Petržalka

35

34

1,5

85%

Friday,
March 2

everybody
Rusovecký park

35

29

2

85%

Saturday,
March 3

German speakers
Železná studnička

35

35

1

60%

Sunday,
March 4


English speakers
Železná studnička

35

29

1

60%

Monday,
March 5
everybody
Rača

35

8

2

90%

Wednesday,
March 7
everybody
Trnava

35

24

1 - 1,5

80%

Friday,
23.3.
everybody
Martin

35

33

2 - 2,5

(* – student price)
Updated: 15.3.2018; 3:18 pm
Place and time of meetings can be adjusted according to the current situation.
Terrain: at individual locations we have distinguished terrain from 1 to 5, where 1 is easy terrain with asphalt surface and 5 extremely hard terrain
Number of participants: 10 – 35
The price may vary for each walk.
This event is also suitable for participants with children.
Payment is possible only on the spot in cash.
Price includes: full guiding service, binoculars and bird identification guide rental
Price does NOT include: transportation, ticket for public transport
If you are interested in this walk, please send an e-mail to info@watching.sk with your name and surname, address, phone contact, how many people will take a part (and in which age cathegory: under 12 / adult) and which term and place you are interested in. We will send you a response. Registration is mandatory.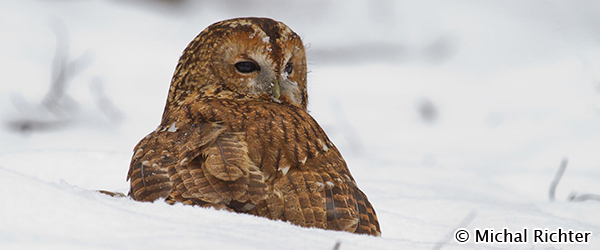 In case of bad weather we will keep you posted about the possible cancellation of the observation both on our website and our Facebook page, and also by e-mail and sms, no later than 10:00 am on the observation day. The observation is automatically cancelled in case the Slovak hydrometeorological institute issues a warning for that day..
Free Storno is possible 7 days prior or (in case of later registration) till three days after registration. If you decide to cancel your participation less than 7 days before the event, you will be charged a cancellation fee of 20 %. Please be advised that in case you do not cancel your reservation at least 2 days in advance, you will be charged a full price. Thank you for your understanding. If the trip is canceled or moved and an alternate term do not fit to participants, the full amount will be refunded.
Trip report from our bird walk can be found here.